Pahrump Bail Bonds
Looking to make bail today with the right Bondsman in Pahrump?
You don't have to sit in Jail all night if you were to call Aguayo Bail Bonds. Once you make contact with Aguayo, your Pahrump Bail Bonds Agency, We treat you with the highest respect. Also, will be as quick as possible to make the bail process fast and efficient and get you back home to your family.
775-513-7080
Contact A Bondsman
CCDC Inmate Search
Free Yourself with Pahrump Bail Bonds
Are you dealing with a troubling time getting a bail at Pahrump? Well, there is absolutely nothing to worry about. Getting stuck behind bars in Pahrump, Nevada can be hard on anyone. But does this mean that getting a bail is that tough? Not with the right Pahrump bail bonds on your side.
The Pahrump bail bond enables one to get bail in a day may be in some couple of hours if he/she reaches out the best Surety Company that facilitates bail through issuing and posting bail bonds in behalf of the defender. Bail Bonds are contracts with the defender, the defender and the co-signer that guarantees the appearance of the defender before the judge on each dates allotted after being released in a bail. The bail bonds require the pledge of the defender's collateral for security purpose.
If the defender does not appear before the judge on the given dates, the surety company is liable to pay the amount decided in cash or kind. The company reserves full right to handover the collateral to the court.
Pahrump Bail Bonds and Premium
Every bail bond irrespective of cities and countries require a premium that the defender has to pay to the surety companies as the fee. In most of the countries and cities, the premium amount or the fee can vary depending on the bail amount levied. In Pahrump Bail Bonds, the premium amount is 15% of the bail amount.
Therefore, if the total bail amount is $80,000 then the defender has to pay $12,000 to the Surety Company and the rest will be the amount to be submitted in court. As collateral, the surety companies in Pahrump pledges equal or more value of the bail amount for any liability caused due to the defender.
Pahrump Nevad Jail Roster
The relatively new Pahrump jail that has around 224 beds will house the many of those that have faced legal implecations.
You might want to visit your person in the Pahrump Nevada Jail. If so you can visit this link to the schedule a visitation.
Aguayo Bail Bonds is a Las Vegas based Bail Bonds agency that is dedicated to getting you home safely. Aguayo has some of the most experienced and seasoned Bondsmans that are on-call 24 hours and will come to you at your time of need.
Nye County Detention Center Phone & Address
The Pahrump Detention Center is located at:
1521 E. Siri Lane, Pahrump, NV 89060
Telephone number is (775) 751-7027
fax number is (775) 751-4233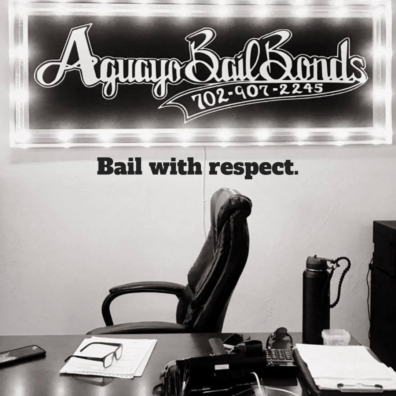 Don't let your loved one sit in jail for to long.  We are fast and efficient when it comes to making bail.

– Aguayo Bail Bonds