Las Vegas NV
Bail Bonds
24 Hour Bail Bondsman
Las Vegas Bail Bonds agency servicing cities throughout Clark County, NV and Nye County, NV .  Don't let your loved one sit in jail for too long. Call the most reliable Las Vegas NV Bail Bonds agency. We are efficient and fast when it comes to your jail release.
When it comes to being there for you and your family in the time of need. Aguayo Bail Bonds has the best record for having the fastest jail release in all of Las Vegas, NV and surrounding cities.
24 Hour Bail Bonds
24 hour Bail Bonds in las vegas nv
We provide the most efficient and fast Las Vegas Inmate Search.  Our Las Vegas Bail Bondsman are in the business of returning your loved ones back home safely.
If you don't know what Nevada Jail your person is in. Whether they are in Las Vegas Detention Center or Henderson Detention Center. Running a CCDC Inmate Search or even a Nevada Inmate Search will increase our rapid rate of Jail Release.
Misdemeanor Bail Bondsman
Mobile Bail Bonds Services
Nationwide Bail Bond Services
Las Vegas Bail Bondsman By Phone
24 Hour Las Vegas Bail Bonds
Being that Las Vegas is a 24 hour town which is known as the city that doesn't sleep. Therefore, our Vegas Bondsmen are available 24 hours and ready for your call. We also have a great reputation with law enforcement and the court houses throughout Nevada, which gives Aguayo Bail Bonds the speedy recovery of your loved one. Our main goal is a speedy jail release to bring your loved one home at anytime of the day.
If you have an idea of what jail your person is in, whether it is Las Vegas Detention Center, Henderson Detention Center, or just need a Nevada Inmate Search you should contact us right away. Complete our Nevada Inmate Search form and we will do the rest. One of our highly reputable Vegas Bondsman will respond to your request and assist you through the jail release process.
Below is the a few Clark County Detention Centers that you may call. Otherwise, you can click on link below labeled CCDC Inmate Search and let us take the work off your hands. Doesn't matter the time of day you call or contact us. We are your top resource for any type of Las Vegas NV bail bonds, any time.
Getting your loved one released from jail can be a stressful process if you are not aware of where to start. At Aguayo Bail Bonds, we make the process a little simpler than most. We not only provide speedy bail bonds 24 hour service, we are very efficient when it comes to handling your bond. Here is a list of benefits of using a Las Vegas Bail Bonds Agency.
Las Vegas Bondsman with Experience

Speed Up the Jail Release Process

No Paperwork Headache

Maintain Your Privacy

24 Hour Las Vegas Bondsman  

and Will Come to You
Call Aguayo Bail Bonds anytime of the day at 702-907-2245. We handle every case that comes through our office with the upmost respect and confidence. Looking for the right Bail Bonds in Las Vegas can be stressful and don't really know what to expect. Our Bondsman will handle all of your questions and give you the best advice on what to expect every step of the way.
When it comes to customer satisfaction in the Bail Bonds industry, our 5 star ratings do speak for themselves. We understand that each person that calls or comes through our doors are all different types of cases but will all be treated with the same respect.
We are your #1 Las Vegas Bail Bonds resource and have an outstanding reputation throughout Clark County & Nye County.
As soon as you know your loved one has been arrested on a misdemeanor charge, call Aguayo Bail Bonds immediately. We make the process quick and simple and work to set the arrangements for bail. Before being released, an agreement has to be made to comply with the demands of the court.
DUI
Petty Theft
Shoplifting
Probation Violation
Unlicensed Driver
Reckless Driver
Gambling
Assault and Battery
Trespassing
Disorderly Conduct
Domestic Violence
When is comes to criminal cases, 95% of cases have bail that is generally set. When is comes to the serious cases, the circuit court judges will set the bonds.Don't let this discourage your chances on posting a bond. Contact a Bail Agent today to know more.
A-Felony
1st & 2nd Degree Murder
1st Degree Kidnapping
Sexual Assault
Battery with Intent to commit Sexual Assault
B-Felony
Death or Bodily Harm by Reckless Driving
Assault with a Deadly Weapon
Battery with Intent to Kill
C-Felony
Violating a Protection Order
Stalking
Theft
Buying and Receiving Stolen Good
D-Felony
Manslaughter
Involuntary Manslaughter
3rd Degree Arson
E-Felony
Criminal Gang Recruiting
Solicitation of Prostitution
We Provide Amazing Bail Bonds Services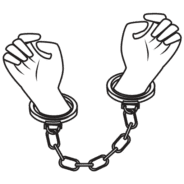 Inmate Search
Not sure if your loved one is incarcerated. Don't put to much worry into it. Complete the Inmate Search form right away.

About Us
Get to know your bail agents a little more. We are your top resource when it comes to posting bail in Las Vegas and surrounding cities.
Providing Bail Bonds Services To Southern Nevada

The owners of Aguayo Bail Bonds has been providing Southern Nevada with bail bonds services for over two decades with their expertise and knowledge of the judicial system in Clark County and Nye County. Being in consistent communication basis with the Clark County Detention Center, Henderson Detention Center, Pahrump Sheriff's office, and many more to list. Aguayo's have earned the reputation of the most reliable and efficient service that Southern Nevada has seen in any Bail Bonds company. 
Las Vegas, NV
Providing Las Vegas Bail Bonds services to our community has helped many lives and families during their time of need. We go the extra mile to make sure you get home safe to your loved ones. We love bail bonds services because we can provide a service to you that no others can.
Pahrump, NV
Pahrump Bail Bonds service is speedy and precise when you call. Aguayo Bail Bonds will travel any distance to make sure your family gets the right direction in your case.
Aguayo's are very familiar with the Pahrump's judicial system and have Nye County Bondsmen on standby 24 hours a day.
Mesquite, NV
Traveling to Mesquite, NV for any Bail services we have provided for many years in our experience of Bail Bondsman. Does not matter when its day or night, call our 24 hour bail bondsman hotline to have our mobile services come to you. 
Henderson, NV
The city of Henderson, NV has been growing at such a rapid rate making Henderson one of safest places to live. Being said, Henderson Detention Center does have their fair share of incarcerations and families rely on our Bail Bonds services to provide an efficient and speedy service for their loved ones.
Licence and Bonding
When it comes to being licensed and bonded in the Las Vegas Bail Bonds industry. There is strict guidelines and rules that must be followed to have the backing of a reputable insurance company. We have exceeded above and beyond those guidelines and have become the #1 Las Vegas Bail Bonds Source with the highest customer satisfaction in the industry with a 5 Star Google Rating. This makes it possible for Aguayo Bail Bonds to assist you with the upmost professional jail release during your time of need.
Bail Bonds Near Me
Our main office is located in Las Vegas. We proudly serve the following areas with Bail Bonds and Speedy Jail Releases. Cheapest Bail Bonds in Las Vegas NV.








Which Bail Bonds Agency Should I Choose?
Our main focus is to provide anyone with the upmost respect and customer satisfaction. We keep all of your information completely CONFIDENTIAL. We have been known for the highest review ratings with the most efficient way to handle any case. You want a Bail Bonds that will be there when you need them. That is why our Bondsman are always available 24 hours a day. Whether you live in Clark County or Nye County.
How Long Does It Take To Get Out Of Jail
The time it take for anyone to get released from jail can be from 10 minutes to 12 hours. We don't sugar coat it and honesty is what we are about. Once the jail indicates that the inmate is ready for bail, then we wait for the jail to process them. With city jails, this process can take from 10 minutes to 1 hour. As for county jails, the process can take anywhere from 2 hours upto 12 hours. 
To get more of an idea or a closer estimate. We recommend calling Aguayo Bail Bonds to speak to a Bond Agent right away. 
Brief description of bail bonds
Bail bonds are agreements by the convict defendant to appear for trial or pay a sum of money set aside by the court. It is a type of bond that is cosigned by a bail bondsman, who charges the defendant a fee in return for guaranteeing the payment. 
Type of bail bonds
Some types of bail bonds may include:
felony bail bonds
misdemeanor bail bond
immigration bail bond
DUI bail bond
drugs related bail bond
warrant bail bonds
weapons bail bond 
and domestic violence bail bond.
Countries with commercial bail bonds
The United States and the Philippines are the only countries where the commercial bail bond system exists. In other countries, bail may require a set of restrictions and conditions placed on the criminal defendants in return for their release until their set trial dates.